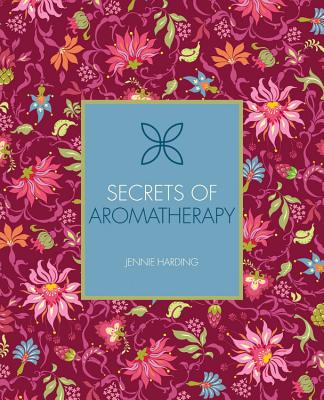 Secrets of Aromatherapy (Paperback)
Ivy Press, 9781782404910, 224pp.
Publication Date: October 15, 2017
Other Editions of This Title:
Paperback (5/1/2003)
Paperback (4/28/2020)
* Individual store prices may vary.
Description
The power of natural fragrances has been recognized for thousands of years for their innate cleansing, healing, relaxing, and invigorating properties. Learn to harness them and let them play a vital role in your physical and emotional health. 

Secrets of Aromatherapy is a thorough introduction to the therapeutic uses of essential oils, and provides an in-depth insight into the use of natural fragrances to improve relaxation and general wellbeing. From what to expect in a session to the history of oils employed as healing agents, discover the many ways aromatherapy can enhance your health and happiness.  
 
About the Author
Jennie Harding has 20 years of experience as a healer, working with various modalities including crystals, essential oils, and aromatherapy remedies. She is a keen gardener of aromatic plants and uses essential oils every day to maintain her well-being and vitality. An established author in the area of the mind, body, and spirit, she has written over 15 books.