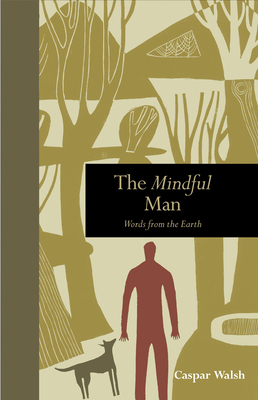 The Mindful Man
Words from the Earth (Mindfulness series)
Hardcover

* Individual store prices may vary.
Description
"Caspar Walsh's book navigates the reader through manhood, independence, and interdependence to help men fully grasp how his self-improvement exercises found in each section help men be more aware, intentional, and mindful in thought and action." - The Good Men Project

Twenty-first century man is still crudely categorised as macho or metrosexual, yet male wellbeing and particularly mental health is demanding attention—much needed for a happy and harmonious society.

The Mindful Man embraces a positive approach to holistic growth for men and shares enlightening insights into modern day, masculinity.  Engaging author Caspar Walsh explores the beautiful opportunities mindfulness offers for emotional development and spiritual resilience.  Through meditative exercises rooted in wild nature and creative writing, Caspar offers a unique understanding of the ways every man can cultivate a naturally joyful and instinctive awareness. Alongside frank anecdotes and a gentle wisdom, he guides the reader towards meaningful connections, consciousness and community.
Leaping Hare Press, 9781782405665, 144pp.
Publication Date: August 21, 2018
About the Author
Caspar Walsh is a retreat leader, teacher and writer, leading workshops to help men explore an authentic life through nature connection, creative writing, and mindfulness since 1999. He is a co-founder of A Band of Brothers, a charity promoting positive, social change through the development of community and rites of passage for men, and the founder of Write to Freedom, an award-winning charity offering self-development through wilderness experiences, myth and creative writing. Caspar has held writer's residencies in several UK prisons, is a journalist, poet and the author of three semi-biographical books. He lives in the wild countryside of Dartmoor in Devon, UK.