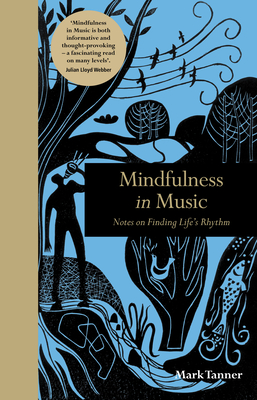 Mindfulness in Music (Hardcover)
Notes on Finding Life's Rhythm
Leaping Hare Press, 9781782405672, 144pp.
Publication Date: April 5, 2018
* Individual store prices may vary.
Description
"Peppered with intriguing exercises and motivational quotes" - BBC Music mag

"Mark Tanner has written a mindfulness manifesto for music" - BBC Radio 3: Music Matters

"Mindfulness in Music is both informative and thought-provoking - a fascinating read on many levels" - Julian Lloyd Webber

Mindfulness in Music is a joyful exploration into the meditative nature of music and its holistic beauty.  Mark Tanner reveals how composers and musicians have always embraced mindful connections, and how everyone can cherish the same life-affirming chords.  Whether listening to a forest soundscape, playing trombone in a ska group or listening to Beethoven or Beyonce, he reveals the natural ecology to all forms of music, and the creative mindful instinct we share. Through unique meditations, personal reflections, and holistic notes, this astute author shines a spotlight on the humanity and spirituality in music.
About the Author
Mark Tanner is a concert pianist, composer, and recording artist, touring internationally from New York to Tahiti. He has played and taught music professionally for over 30 years.
Mark is the author of The Mindful Pianist (2016). Mark, who lives in the UK, believes there is a music-lover to be discovered in everyone.