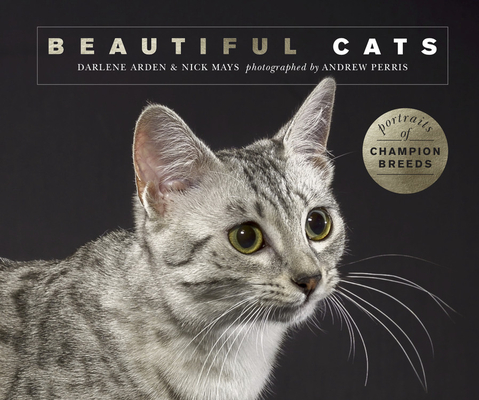 Beautiful Cats (Paperback)
Portraits of champion breeds (Beautiful Animals)
Ivy Press, 9781782407607, 112pp.
Publication Date: September 1, 2020
* Individual store prices may vary.
Description

We don't need to tell you that cats are natural supermodels.

Sashaying in front of our photographer's lens are 40 of the world's most remarkable and best-loved breeds, from the Bengal to the Birman, the Rex to the Ragamuffin. Posed to perfection, with not a whisker out of place, the stunning portraits of these show-quality felines will have you purring with pleasure.

Each superb photograph is accompanied by a description of the breed, and a succinct introduction also charts the history of the cat, from animal of worship to prize-winning glamor puss. Beautiful Cats is the perfect gift for any cat lover to curl up with.
About the Author
Darlene Arden was an award-winning author and lecturer, a director of the Cat Writers' Association and a certified animal behavior consultant. She worked as a television producer and host and was a regular guest expert on various radio and television programmes. Her numerous awards include the Maxwell Award, the Muse Medallion, and the Massachusetts Society for the Prevention of Cruelty to Animals / American Humane Education Society's Media Award for veterinary writing and animal welfare.
Nick Mays is a journalist and contributor to many animal-related publications. For twelve years he was chief reporter of the leading British canine weekly newspaper Our Dogs and also chief reporter and later editor of its sister publication, Our Cats. He is currently news editor of the online canine news and information site London Dog Forum and trustee of a number of animal charities and foundations. He is the author of several-pet care books.