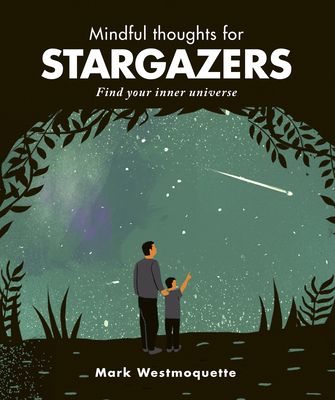 Mindful Thoughts for Stargazers (Hardcover)
Find your inner universe
Leaping Hare Press, 9781782407669, 160pp.
Publication Date: July 2, 2019
* Individual store prices may vary.
Description
"In his handy pocket-sized book, Mark Westmoquette presents a constellation of musings on how the mysteries of the outer universe—from shooting stars and eclipses, to the journey of a photon—connect us more deeply to our inner universes." - FLOW magazine

Noticing the wonders of the night skies can foster a sense of curiosity, awe and deep interconnectedness like nothing else on Earth!

Mindful Thoughts for Stargazers presents a constellation of meditations on how the mysteries of the outer universe connect us all more deeply to our inner universes.

Astronomer and ex-Zen monk Mark Westmoquette explores how astronomy proves to be an enlightening tool to transformative awareness–through shooting stars, eclipses and the journey of a photon, we discover how to find meaning and presence here and now.
About the Author
Mark Westmoquette is an astronomer, ordained ex-Zen monk, and pilgrimage walker. He regularly teaches courses and workshops in mindfulness, meditation and yoga. Mark was a scientist researching astronomy at the European Southern Observatory in Munich and at UCL in London. He regularly blogs at www.youruniverseyoga.co.uk about the mindful journey of the outer universe to the inner universe. He lives in London and his favorite constellation is Ursa Major.