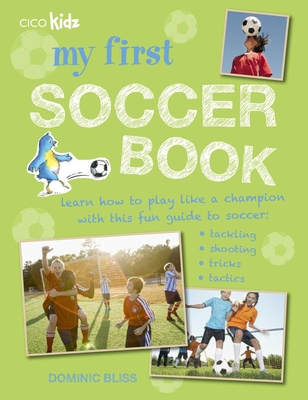 My First Soccer Book (Paperback)
Learn How to Play Like a Champion with This Fun Guide to Soccer: Tackling, Shooting, Tricks, Tactics
Cico, 9781782492559, 112pp.
Publication Date: July 9, 2015
* Individual store prices may vary.
Description
Learn how to run circles around all of your friends with this easy-to-use guide to soccer. If you love to play soccer, at school or with your friends, then My First Soccer Book is for you. From warm-ups and starting-positions, to sports etiquette, the pitch, and your clothes, the Get Started chapter runs through all of the basics about how to play the game. Then it is time to practice your skills Pass, dribble, shoot, tackle, volley, and head the ball into the goal with the Soccer Skills & Drills chapter. You will also learn how to execute the perfect corner, throw-in, penalty, and much more. Finally, out-smart all of your friends and family with the Tactics--Playing to Win chapter. You will learn how to defend and attack with ease, giving you that extra edge when you're playing a game Along with rules, tips, and tactics, My First Soccer Book also contains drills for you to try out so that you can practice your new, awesome soccer skills.
About the Author
Dominic Bliss is a journalist, sports enthusiast and father of two. With this book he wants to inspire the next generation of young soccer players to begin a life-long love of the beautiful game. The author is based in London, UK.