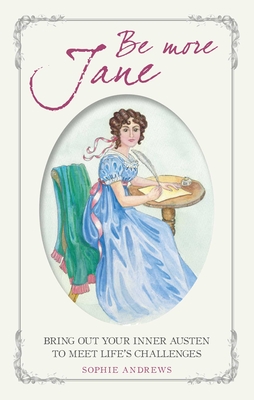 Be More Jane (Hardcover)
Bring out your inner Austen to meet life's challenges
CICO Books, 9781782497066, 64pp.
Publication Date: April 9, 2019
* Individual store prices may vary.
Description
Follow the wise words of one of the world's best-loved authors to lead a happier life.

Are you more Marianne than Elinor, Lydia rather than Lizzy? Be More Jane will teach you to address life with more sense and less prejudice, taking useful lessons from the novels and letters of Jane Austen, one of the world's best-loved writers. Times may change, but many of our problems remain the same. Sophie Andrews, a young Janeite, knows from personal experience that in times of trouble, or just on matters of friendship, family, and love, answers are to be found in the pages of Miss Austen's novels.
About the Author
Sophie Andrews is a founder member of the Jane Austen Pineapple Appreciation Society, and organizes events such as picnics, balls, and house parties for her fellow Austenites. Sophie started her blog, Laughing with Lizzie, in 2012, aged 16, after studying Pride and Prejudice at school. She has been attending Austen-themed events since then, and was featured in the BBC documentary "My Friend Jane" which focused on the fun and friendship she has found with her fellow Janeites. She lives in Berkshire, UK and has over 100 different editions of Pride and Prejudice on her bookshelves.