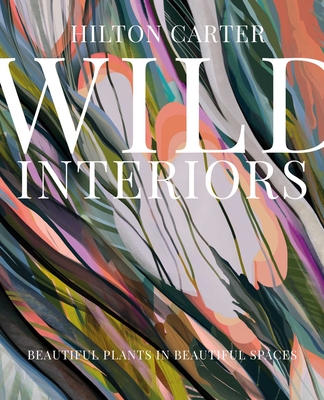 Wild Interiors (Hardcover)
Beautiful plants in beautiful spaces
CICO Books, 9781782498759, 208pp.
Publication Date: April 14, 2020
* Individual store prices may vary.
Description
"We work with Hilton because he's both a plant stylist and an incredible plant-care wizard. Hilton doesn't just teach you how to get your plants to thrive—he teaches you how to bond with them." Apartment Therapy

Bestselling author Hilton Carter brings his unique eye and love of plants to show you how to create luscious interiors that not only look amazing but are good for your well-being, too. Showcasing all-new photography, Hilton gives you inspiration on how you can use plants to decorate your home. In the first part of the book, he guides you through every part of the home, demonstrating the plants that are most suited to each room, those that thrive in the tropical humidity of bathrooms, the erratic heat changes of kitchens, and plants that can live happily in indirect light. Then, in the second section, Hilton takes you on tours of 12 inspiring homes that show the versatility of decorating with plants, with ideas for all types of spaces, from small urban apartments to balconies, terraces, and backyards. Packed full of interior design advice such as using dramatic plants like fiddle-leaf figs to create a focal point, and how to assemble the perfect plant shelf with succulents and cacti. Hilton will show you how bringing houseplants into your home creates instant impact and has health benefits such as cleaner air and an improvement in stress levels. Be inspired to create your own Wild Interiors with Hilton's expert styling advice, his hints and tips on plant care that take the mystery out of looking after your new plants, plus his top ten favorite house plants.
About the Author
Hilton Carter is a plant and interior stylist and fine artist, who loves making things with his hands. He is passionate about plants—his apartment and studio are filled with over 300—and has a loyal following on Instagram (@hiltoncarter) where he shares his knowledge of plant care and green interiors. Hilton is based in Baltimore, USA.