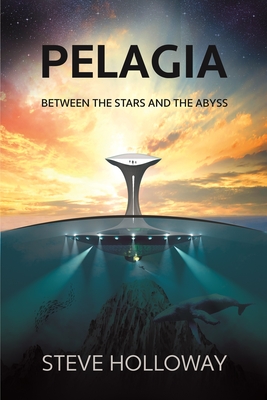 Pelagia
Between the Stars and the Abyss
Paperback

* Individual store prices may vary.
Description
Former special forces agent turned particle physicist Ben Holden is on the run.
The New Caliphate will stop at nothing to get their hands on his wife's scientific research, which is believed to hold the key to unleashing chaos in the West and advancing their cause.
But in reality it's Ben's biometrics that have the potential to unlock the information they so desperately need. Within the oceanic world of Pelagia, in the year 2066, Ben finds sanctuary among the sea settlers of the South Pacific Pelagic Territory, but his respite is short-lived.
Lion Fiction, 9781782643395, 418pp.
Publication Date: June 18, 2021
About the Author
Steve Holloway ============== After earning a degree in Aquatic Biology from the University of California, Santa Barbara, Steve Holloway worked in research and development, taking part in mariculture activities around the world. Steve and his wife Kitty now live in England, where he consults for a Christian charity. Pelagia is his first book with Lion Fiction.