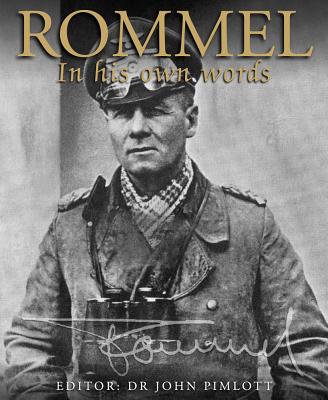 Rommel
In His Own Words (Military Classics)
Paperback

* Individual store prices may vary.
Description
"One loses all sense of time here. The battles for the last positions before Alexandria are hard. I was several days in the front line and lived in the car or a hole in the ground." -Erwin Rommel
Combining private letters to his wife, orders, his daily accounts of battle written during World War II and his published memoirs, Rommel offers a compelling insight into the mind of one of the twentieth century's great military leaders. Alongside accounts of fighting in World War I and World War II, Rommel shares his views on the philosophy of warfare, battles, leaders and the progress of both world wars. Dr John Pimlott's commentary puts Rommel's writing into historical context, describing the background to Rommel's ideas and how his plans were affected by circumstances beyond his control. 120 black-and-white photographs - many of them taken by Rommel himself - and battle maps illustrate the theatres in which Rommel fought. From the Alps in World War I to the invasion of France in 1940, and from the Desert War in 1943 to Normandy in 1944, Rommel: In His Own Words brings the concerns and crises of Rommel's wars to life.
Amber Books, 9781782743163, 192pp.
Publication Date: September 1, 2015
About the Author
Dr John Pimlott was Head of the Department of War Studies at the Royal Military Academy, Sandhurst, UK until his death in 1997. His books include Guerrilla Warfare, Vietnam: The History and Tactics and the Guinness History of the British Army.
or
Not Currently Available for Direct Purchase