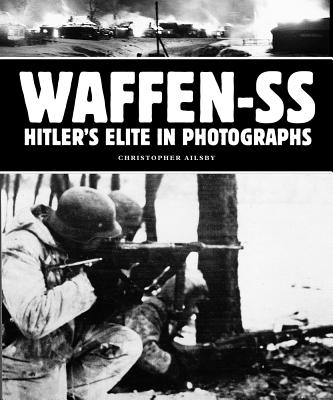 Waffen-SS
Hitler's Elite in Photographs
Paperback

* Individual store prices may vary.
Description
From their humble beginnings as a small, select band responsible for protecting the leader of the Nazi Party, to its million members and 38 divisions by the end of World War II, the SS achieved some of the most stunning victories in the annals of warfare, while also committing a catalogue of war crimes. Including 500 photographs, many seldom seen outside the personal archives of former soldiers, Waffen-SS: Hitler's Elite in Photographs contains all the battles and campaigns that the Waffen-SS fought, including Poland, France and on the Eastern Front. The book charts the growth of the Panzer divisions, their battlefield tactics, recruitment and organization of units, and an examination of the weapons and equipment. Leading figures, such as 'Sepp' Dietrich, Felix Steiner and Joachim Peiper, are also featured. But the Waffen-SS were not just highly-trained troops. From the beginning the black-uniformed men of the armed Schutzstaffel (Protection Squad) were ideological warriors, selected on the basis of rigid racial and physical standards, who viewed with contempt the members of those races classed by National Socialist ideology as being sub-human. This book does not shy away from their atrocities. Waffen-SS: Hitler's Elite in Photographs is a full pictorial record of the development, combat actions and criminal activity of Hitler's Praetorian Guard, before and during World War II.

Amber Books, 9781782745433, 224pp.
Publication Date: July 1, 2017
or
Not Currently Available for Direct Purchase