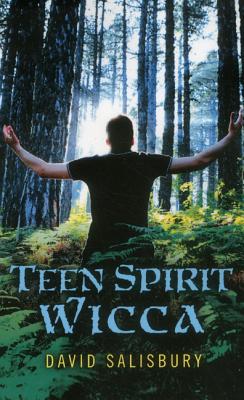 Teen Spirit Wicca
Paperback

* Individual store prices may vary.
Description
Nature-based practices like Wicca and Witchcraft are exploding in popularity all over the world. The days of old dudes spoon-feeding us religion from a pulpit are giving way to the age of information and active learning. Young people are growing up with an understanding of how to connect with the divine on their own terms. If you re a teenager today, you re in a great position to seek out spiritual teachings that are more widely accessible than ever before. Wicca is one of those teachings. With this practical guide, you ll get the lowdown on what Wiccans believe and practice, and how to become one yourself. Some of the information on the Craft of the Wise can seem vast, overwhelming, and even a little boring. But have no fear Teen Spirit Wicca will cut to the chase and give you just what you need to start practicing the Craft and living your life as a Wiccan today.
Soul Rocks Books, 9781782790594, 221pp.
Publication Date: May 30, 2014
About the Author
David Salisbury is Wiccan clergy within Coven of the Spiral Moon, a coven based in Washington DC. The focal point of his spiritual practice is one of service, activism and respect. He currently lives with his partner (a psychic medium) in the DC/Maryland area of the United States.
or
Not Currently Available for Direct Purchase