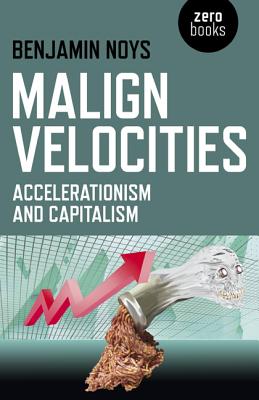 Malign Velocities (Paperback)
Accelerationism and Capitalism
Zero Books, 9781782793007, 117pp.
Publication Date: October 31, 2014
* Individual store prices may vary.
Description
We are told our lives are too fast, subject to the accelerating demand that we innovate more, work more, enjoy more, produce more, and consume more. That's one familiar story. Another, stranger, story is told here: of those who think we haven't gone fast enough. Instead of rejecting the increasing tempo of capitalist production they argue that we should embrace and accelerate it. Rejecting this conclusion, /Malign Velocities/ tracks this 'accelerationism' as the symptom of the misery and pain of labour under capitalism. Retracing a series of historical moments of accelerationism - the Italian Futurism; communist accelerationism after the Russian Revolution; the 'cyberpunk phuturism' of the '90s and '00s; the unconscious fantasies of our integration with machines; the apocalyptic accelerationism of the post-2008 moment of crisis; and the terminal moment of negative accelerationism - suggests the pleasures and pains of speed signal the need to disengage, negate, and develop a new politics that truly challenges the supposed pleasures of speed.
About the Author
Benjamin Noys is a UK-based theorist and critic who teaches at the University of Chichester.