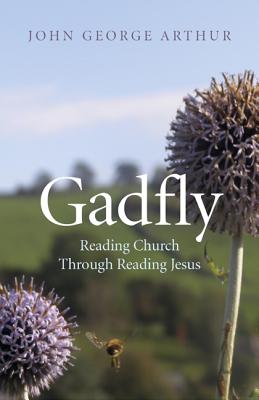 Gadfly (Paperback)
Reading Church Through Reading Jesus
Circle Books, 9781782793250, 410pp.
Publication Date: May 30, 2014
* Individual store prices may vary.
Description
John Arthur is looking for a church. Not literally of course, those are quite easy to spot usually. He is looking for "a reading" of church through a reading of Jesus. He wants to examine whether the Jesus we have in the church is, well, big enough really. Are the relationships we pursue, with God and each other, the authentic and costly ones Jesus exemplified, or diluted by our expectations and culture? Have we formed an edgy activism around Jesus call to risk and journey, or a policy of endurance? Has the church fully accepted Jesus trust of an incomplete kingdom? Gadfly is a conversational essay, part philosophy, part social observation and lots of unconventional exegesis posing questions about the purpose of Bible reading, the nature of Jesus and their implications for church identity. It challenges the dry readings of systematic theology that dominate so much of the public expression of the Bible in our churches. Gadfly wants to replace this with a call to risk-laden intimacy - the missing sacrament of the modern church.
About the Author
John George Arthur is an Industrial Psychologist working for Unilever (a global FMCG company) where he directs an international program for resilience and continuity. At times he attempts a fusion of his profession and his Christian spirituality by, in a small way, helping churches and church leadership to develop through activities like Ministerial Competency Reviewing and helping churches explore their identity, trajectory, leadership structures etc. He lives in Solihull, UK.
or
Not Currently Available for Direct Purchase