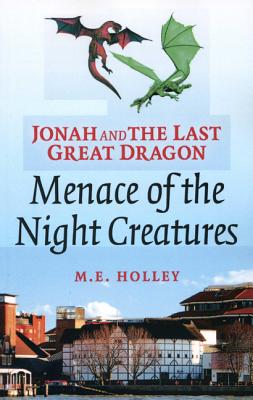 Jonah and the Last Great Dragon
Menace of the Night Creatures
Paperback

* Individual store prices may vary.
Other Editions of This Title:
Paperback (11/16/2012)
Description
When Jonah Drake and Ffyrnig, the Red Dragon of Wales, defeat the demons of the Underworld that attack Hereford, everyone in the area thinks that normality will return. But within two days there is the dreadful news that the Night Creatures have swarmed towards London. Accompanied by SAS Air Troopers, who ride eight of the Lesser Dragons of the Marches, Jonah and the Great Dragon fly to London, where they find that they must fight a monstrous water serpent. But the streets around St Paul's Cathedral and the Millennium Bridge are deserted. Where are the Night Creatures? When the demons are discovered, the dragons use their firepower to try to drive them back underground. But an appalling accident happens. The UK's only hope now of ridding the country of the Night Creatures comes in a stray remark made by the Great Dragon. Much against the Prime Minister's better judgement, Jonah and Ffyrnig must fly alone to the Arctic to look for help.
Our Street Books, 9781782795025, 176pp.
Publication Date: June 27, 2014
About the Author
M.E. Holley studied English at Aberdeen University, becoming fascinated by old legends and sagas. She has taught literature in schools and colleges. Her imagination was fired by the history and dragon legends of Herefordshire, on the border between England and Wales, where she currently resides.
or
Not Currently Available for Direct Purchase