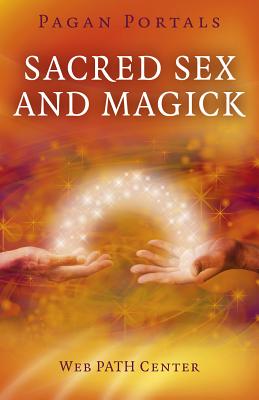 Pagan Portals - Sacred Sex and Magick (Paperback)
Moon Books, 9781782795544, 92pp.
Publication Date: June 26, 2015
Description
The members of the Web PATH Center, a pagan church and spiritual community in Lyons, NY, wondered what would happen if they wrote a book about sex. The book needed to be spiritual. It needed to be sexy. It needed to be explicit. Sacred Sex and Magick is the result. The group describes how ordinary ritual practices like grounding and creating a cone of power involve sensuality and rising kundalini energy. They explain how to use that power in making magick happen. Then they share secrets of the Great Rite and how to include the power of the sacred marriage at home. This book is for people who want a spiritual path that involves the physical ecstasy of sex and the dynamics of magick that works. Solitaries, pagan partners and spouses, and people with spirit lovers will all dance with the ecstasy found in this book.
About the Author
The WebPATH Center is a magical, teaching pagan church and a Wiccan coven without walls on the internet. Founded in 1993 it is located in Lyons, New York between Rochester and Syracuse. The church meets on the Saturday evening before Full Moons and the 8 sabbats for an open ritual celebrating the seasons. They offer shamanic trance drumming circles twice a month. Classes and special events are held throughout the year. This is a family-friendly pagan circle - eclectic, diverse and well grounded.
Advertisement