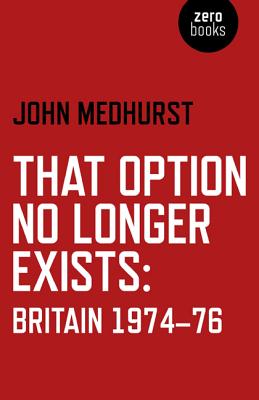 That Option No Longer Exists
Britain 1974-76
Paperback

* Individual store prices may vary.
Description
It is time to look afresh at the 1970s. It was not a grey decade of decline, defeat and power blackouts. Bursting with cultural experimentation, sexual liberation and industrial militancy, the 1970s saw the ruling elites of Britain challenged at every level, most especially by a Labour left led by Tony Benn which aimed to effect a fundamental and irreversible shift in the balance of wealth and power in favour of working people. That Option No Longer Exists reveals a hidden history - how Benn and the left tried to reform British industry, to introduce democracy in the workplace and overturn the power of Finance; and how Whitehall, the security services and the City fought back, paving the way for Thatcher to re-establish the rule of money and the markets. Britain almost took a different path in 1974-76 to that of massive wealth inequality, the dominance of the City, and the slow death of the welfare state. This is the story of a struggle within government almost forgotten, and of a tragic turning point in British history.
Zero Books, 9781782796008, 194pp.
Publication Date: August 29, 2014
About the Author
John Medhurst is a Trade Union Policy Officer. He has written for the Morning Star, Red Pepper, and the Journal of Contemporary European Research. He occasionally blogs for the Institute of Employment Rights. He lives in Hove, UK.
or
Not Currently Available for Direct Purchase