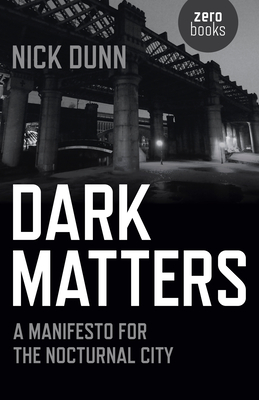 Dark Matters (Paperback)
A Manifesto for the Nocturnal City
Zero Books, 9781782797487, 120pp.
Publication Date: November 25, 2016
* Individual store prices may vary.
Description
Dark Matters explores the city at night as a place and time within which escape from the confines of the daytime is possible. More specifically, it is a state of being. There is a long history of nightwalking, often integral to shady worlds of miscreants, shift workers and transgressors. Yet the night offers much to be enjoyed beyond vice. Night by definition contrasts day, summoning notions of darkness and fear. But another night exists out there. Liberation and exhilaration in the urban landscape is increasingly rare when so much of our attention and actions are controlled. Rather than consider darkness as negative, opposed to illumination and enlightenment, this book explores the rich potential of the dark for our senses. The question may no longer be about what spaces we wish to engage with but when we do?
About the Author
Nick Dunn is the author of numerous books on architecture, art practices, design processes and urbanism. He is Chair of Urban Design at Imagination, an open and exploratory research lab at Lancaster University where he is also Research Director for the Lancaster Institute for the Contemporary Arts and Associate Director of the Institute for Social Futures. He lives and walks in Manchester.