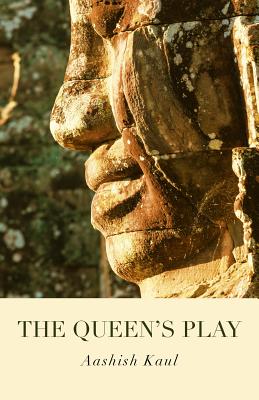 The Queen's Play
Paperback

* Individual store prices may vary.
Description
In ​the second age of the world, a time of prehistory, a time of myth, Mandodari, queen of the demon king Ravana, invents chess to carve out a role for herself in a world where male, martial virtues are paramount. As a chess player, she can play at warfare; as queen, she can be the most potent warrior on the battlefield. The ​Queen's Play attempts to ​write the origin of chess into the narrative​ cycles​ of ​the​ Ramayana, one of the two formative epics of ancient India.​The cursory mention ​of a chess-like game in the Ramayana lore ​offer​s​ interesting parallels and openings between the game and the themes of the epic poem. ​At the centre of it is a queen​, ​first entering and then growing from strength to strength to become the most powerful piece on the board, ​inventing a game which closely parallels the epic battle taking place not far from the royal palace, a battle which she is not permitted to join, a battle where she will lose her king. Foregrounding certain episodes from the vast tapestry of the epic, the novel develops new narrative variations​ that feed back into the classical text with freshly imagined material​.​
Roundfire Books, 9781782798613, 142pp.
Publication Date: February 27, 2015
About the Author
Aashish Kaul was born in New Delhi and now lives in Sydney. He read law in India and literature in Australia, where he completed his doctoral studies at the University of Sydney. His work has appeared in publications in Australia, Britain, and the United States. He is the author of The Queen's Play (2015) and A Dream of Horses & Other Stories (2014), which was longlisted for the Frank O'Connor International Short Story Award.
or
Not Currently Available for Direct Purchase