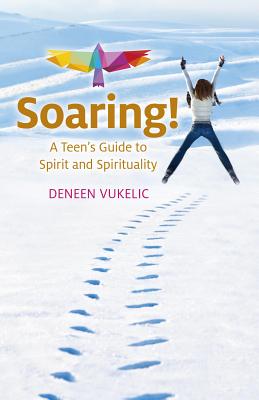 Soaring - A Teen's Guide to Spirit and Spirituality (Paperback)
Soul Rocks Books, 9781782798743, 209pp.
Publication Date: March 27, 2015
* Individual store prices may vary.
Description
Have you always wanted to know why you are here? What your life purpose is? Have you wanted to be reassured that you are not alone and there is someone "up there" helping you? Have you wanted a better understanding of who God is? If your answer is "yes" then this is the book for you. This detailed guide will give you an in-depth understanding of spirituality and the wonderful spiritual beings who assist us in everyday life. It's written specifically for you, not your parents. You will learn about Free Will, intuitive development, who the Archangels are, and spirit guides; how to figure out your divine purpose, how to live and view your life positively, and much, much more. You are not alone and have never been alone. You are here on earth for a very special purpose, and this book can help you figure out what that purpose is by providing you with the information and spiritual tools you will need to blaze your own spiritual trail.
About the Author
Deneen Vukelic is a wife and mother of three boys. She is also an holistic healer on Long Island - 40 minutes from NYC. She has been doing healing and intuitive work for seven years. Although she has worked with people of all ages, her focus has been on children. Everything she does, reads, and integrates into her life is both holistically and spiritually oriented. She does her very best to practice what she preaches.
or
Not Currently Available for Direct Purchase