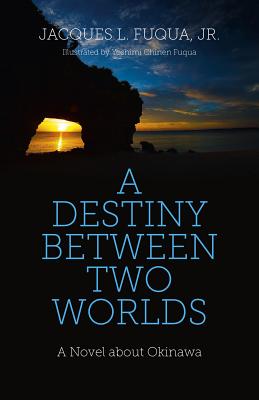 A Destiny Between Two Worlds
A Novel about Okinawa
Paperback

* Individual store prices may vary.
Description
As Munekazu awoke that fateful morning in October 1944, dawn offered no inkling that his life, or the lives of hundreds of thousands of other Okinawans, would be profoundly changed--forever. The American enemy's bombs that rained down and exploded throughout the city that day razed seventy-five percent of Naha, the capital, and killed nearly 1,000 of its residents. No one, however, realized that this was but a prelude to the devastation that would follow only six months later with the U.S invasion of Okinawa, leading to the near obliteration of the island's culture and society. Munekazu and other islanders would realize only too late that they were helplessly caught between two giant samurai fighting to the death--Japan and America--and Okinawa's destiny lay somewhere in between.
Top Hat Books, 9781782798927, 252pp.
Publication Date: April 24, 2015
About the Author
Jacques L. Fuqua, Jr. has spent the better part of his adult life associated with East Asia, particularly Japan and Korea. He lived and worked in the region for eleven years involved in international security negotiations as a U.S. Army officer and continues to travel to the region regularly as a university administrator.
or
Not Currently Available for Direct Purchase