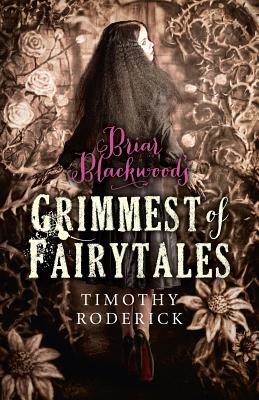 Briar Blackwood's Grimmest of Fairytales (Paperback)
Lodestone Books, 9781782799221, 279pp.
Publication Date: April 24, 2015
* Individual store prices may vary.
Description
If you want to know what really happened once upon a time, ask Briar Blackwood. Nearly sixteen, cynical and goth, Briar lives a less-than-fairytale life in the home of her rotten foster mother and snarky foster sisters. With her biting wit and deadpan demeanor, the other kids call her Queen of Darkness. All the better for keeping everyone at arm's distance, she thought. But now she's screwed up by seriously and inconveniently crushing on the most popular guy at school. And if that isn t sucky enough, Briar finds herself suddenly thrust into a hidden bloodthirsty world, filled with dark magic, curses, and poisoned spinning wheels where she learns the deadly truth of her identity and the reason she's never fit in. Can she truly be the fabled Sleeping Beauty? Or has she finally cracked? And, hello Aren t elves and fairies supposed to be dainty and adorable? If she wanted to deal with drooling, snapping jaws she could have stayed at home. Now she has to rescue the gorgeous guy that may be her one true love, and stop a wicked queen bent on destroying her. Luckily, being a bad-ass has its perks. With an uncontrollable power rising within her, no one knows for sure if Briar has a happily-ever-after future. But if she can handle the mean-girl clique at school, she can damn well go toe-to-toe with ogres, wolves and wicked witches.
About the Author
Briar Blackwood's Grimmest of Fairytales is award-winning author Timothy Roderick's debut novel. He lives amidst the goblins, trolls and enchanted holly-woods in the make-believe world of Los Angeles. Learn more about Timothy and the Briar Blackwood series at briarblackwood.com.
or
Not Currently Available for Direct Purchase