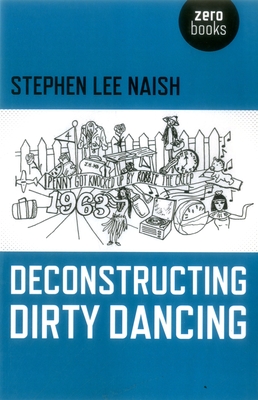 Deconstructing Dirty Dancing (Paperback)
Zero Books, 9781782799719, 88pp.
Publication Date: April 28, 2017
* Individual store prices may vary.
or
Not Currently Available for Direct Purchase
Description
Renowned film critic Roger Ebert said Dirty Dancing "might have been a decent movie if it had allowed itself to be about anything." In this broadly researched and accessible text, Stephen Lee Naish sets out to deconstruct and unlock a film that has haunted him for decades, and argues that Dirty Dancing, the 1987 sleeper hit about a young middle-class girl who falls for a handsome working-class dance instructor, is actually about everything. The film is a union of history, politics, sixties and eighties culture, era-defining music, class, gender, and race, and of course features one of the best love stories set to film. Using scene-by-scene analyses, personal interpretation, and comparative study, it's time to take Dirty Dancing out of the corner and place it under the microscope.
About the Author
Stephen Lee Naish's writing explores film, politics, and popular culture. His essays have appeared in Candid Magazine, The Quietus, Empty Mirror, 3: AM, and The Hong Kong Review of Books. He is the author of the essay collection U.ESS.AY: Politics and Humanity in American Film (Zer0 Books) and the forthcoming book Create or Die: Essays on the Artistry of Dennis Hopper (Amsterdam University Press). He lives in Kingston, Ontario.
Advertisement