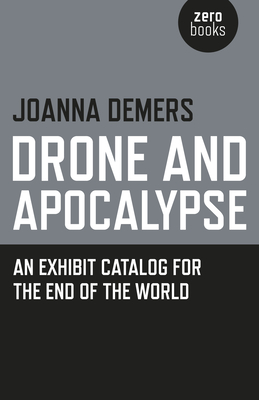 Drone and Apocalypse
An Exhibit Catalog for the End of the World
Paperback

* Individual store prices may vary.
Description
Drone and Apocalypse is an exhibit catalog for a retrospective of twenty-first-century art. Its narrator, Cynthia Wey, is a failed artist convinced that apocalypse is imminent. She writes critical essays delineating apocalyptic tendencies in drone music and contemporary art. Interspersed amid these essays are "speculative artworks", Wey's term for descriptions of artworks she never constructs that center around the extinction of humanity. Wey's favorite musicians are drone artists like William Basinski, Celer, Thomas K ner, Les Rallizes D nud's, and liane Radigue, and her essays relate their works to moments of ineffability in Herodotus, Aristotle, Plato, Pliny the Elder, Isidore of Seville, Robert Burton, Hegel, and Dostoyevsky. Well after Wey's demise, the apocalypse never arrives, but Wey's journal is discovered. Curators fascinated with twenty-first-century culture use her writings as the basis for their exhibit "Commentaries on the Apocalypse", which realizes Wey's speculative artworks as photographs, collages, and sound/video installations.
Zero Books, 9781782799948, 120pp.
Publication Date: December 11, 2015
About the Author
Joanna Demers is associate professor of musicology at the University of Southern California's Thornton School of Music, where she specializes in post-1945 popular and art music.
or
Not Currently Available for Direct Purchase