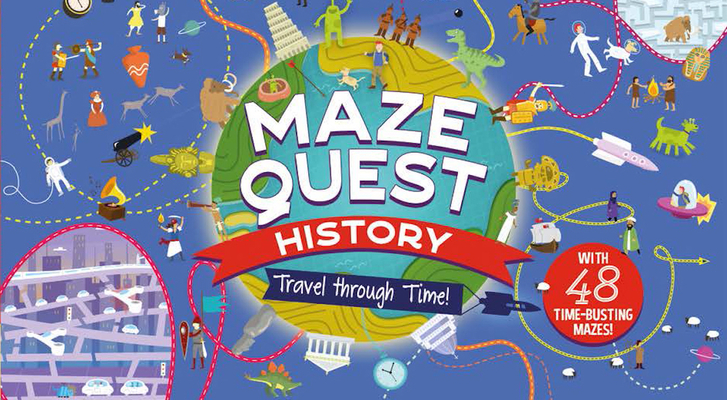 Maze Quest History (Paperback)
Travel Through Time!
Carlton Kids, 9781783124138, 128pp.
Publication Date: March 19, 2019
* Individual store prices may vary.
Description
Broaden your child's horizons and knowledge of history with this maze book to top all maze books

Embark on an incredible time-travel adventure though 48 mesmerizing mazes When George and his little dog Milly visit the Natural History Museum they're suddenly thrown back in time--and they need to make their way home. Kids can help George find the correct route by linking one maze to the next through various types of transportation, from a horse-drawn chariot to a rocket. Eagle-eyed voyagers also get four things to try and spot in each maze for extra fun, plus fascinating facts and stats. Along the way, they'll experience the age of the dinosaurs, ancient Egypt, pirates in the Caribbean, the first moon landing, and more.

New format of Maze Hop Time Traveller.
About the Author
Anna Brett has worked in children's publishing for more than eight years. She's written and edited a huge variety of books, ranging from curriculum-based reference works to popular culture and books with digital extras, pop-ups, and stickers.