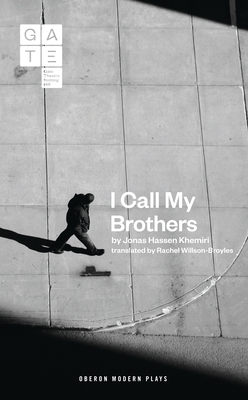 I Call My Brothers (Paperback)
Oberon Books, 9781783194841, 120pp.
Publication Date: September 8, 2015
Description
A car has exploded. A city is crippled by fear. Amor wanders, doing his best to blend in. He's going to exchange a drill head. He's going to call his brothers. He's going to stop stalking Valeria and take care of his long-since-dead grandma. Most important of all: he must not attract any suspicious glances. But what is normal behavior?
About the Author
Jonas Hassen Khemiri is an award-winning Swedish novelist and playwright. He has been named one of the most important Swedish writers of his generation. His first novel, One Eye Red, received the Boras Tidning award for Best Literary Debut. His second novel, Montecore, (published by Knopf in 2011) won several literary awards including the Swedish Radio Award for Best Novel of the Year. Khemiri's work has been translated into more than fifteen languages and his plays have been performed by over forty international companies. In 2011 Invasion! premiered in New York and Khemiri was awarded a Village Voice Obie Award for Playwriting.
Praise For I Call My Brothers…
"[Like Invasion!, I Call My Brothers] again announces Khemiri's shrewd, inventive stagecraft. A simpler play might hinge on Amor's guilt, but Khemiri's drama, has more complicated concerns." —The Village Voice

"Intelligent and humorous…a sensitive and thoughtful expression of the alienation one man can feel in the wake of a tragedy" —TheaterMania

"Highly recommended. A heartfelt, compassionate show that keeps you guessing." —New York Theatre Review
Advertisement