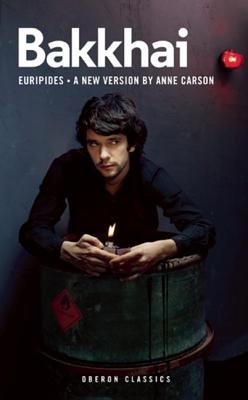 Bakkhai (Paperback)
Oberon Books, 9781783199150, 88pp.
Publication Date: March 29, 2016
* Individual store prices may vary.
Description
A powerful new translation of the Greek classic by award-winning Classics scholar, poet, and writer Anne Carson. Pentheus has banned the wild, ritualistic worship of the god Dionysos. A stranger arrives to persuade him to change his mind. Euripides's electrifying tragedy is a struggle to the death between freedom and restraint, the rational and the irrational, man and god.
About the Author
Anne Carson's translation of Sophocles' Antigone received its world premiere at Grand Theatre de Luxembourg, in collaboration with the Barbican in London, starring Juliette Binoche and directed by Ivo van Hove; the production will tour throughout Europe and the United States. Anne is currently adapting The Bakkhai for the Almeida. Classic Stage Company in New York has produced Anne Carson's An Oresteia (a trilogy adapted from Aeschylus' Agamemnon, Sophokles' Electra and Euripides' Orestes) in repertory. Works include: Autobiography of Red; Red Doc>; Antigonick; Nox; If Not, Winter: Fragments of Sappho (translation); The Beauty of the Husband; Men in the Off Hours; Economy of the Unlost; Plainwater: Essays and Poetry; Glass, Irony and God; Eros the Bittersweet: AnEssay; Decreation: Poetry, Essays, Opera; Grief Lessons: Four Plays by Euripides (translation).