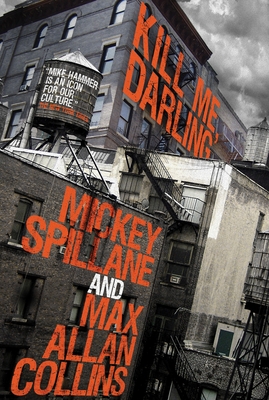 Mike Hammer (Hardcover)
Kill Me, Darling
Titan Books, 9781783291380, 296pp.
Publication Date: March 24, 2015
* Individual store prices may vary.
Description
The course of true love never did run smooth for PI Mike Hammer. His secretary and partner Velda has walked out on him without explanation, and Mike is just surfacing from a four-month bender. But then an old cop turns up murdered, an old cop who once worked with Velda on the NYPD Vice Squad. What's more, Mike's pal Captain Pat Chambers has discovered that Velda is in Florida, the moll of gangster and drug runner Nolly Quinn. 

Hammer hits the road and drives to Miami, where he enlists the help of a horse-faced newspaperman and a local police detective. But can they find Velda in time? And what is the connection between the murdered vice cop in Manhattan, and Mike's ex turning gun moll in Florida?
About the Author
Mickey Spillane is the legendary crime writer credited with igniting the explosion of paperback publishing after World War II as a result of the unprecedented success of his Mike Hammer novels, feeding the public's appetite for sexy, violent, straight-talking crime stories. He also starred as Mike Hammer in The Girl Hunters. Mickey Spillane died at the age of 88 in 2006.

Max Allan Collins is the author of Road to Perdition, the acclaimed graphic novel that inspired the movie, and of the multiple-award-winning Nathan Heller series of historical hardboiled mysteries, Max Allan Collins is one of most prolific and popular authors working in the field today.  He is also the literary executor of Mickey Spillane.