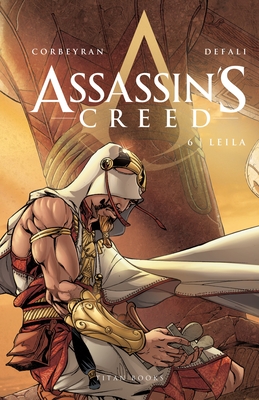 Assassin's Creed (Hardcover)
Leila
Titan Books, 9781783297733, 48pp.
Publication Date: November 17, 2015
* Individual store prices may vary.
Description
In 14th century Egypt, the seasoned Assassin El Cakr seeks to return the mysterious Scepter of Aset to the Brotherhood… when it is stolen by a mysterious woman named Leila. Seven centuries later, El Cakr's descendant Jonathan Hawk desperately tries to get his hands on the relic – leading to an ultimate showdown between the Assassins and the Templars.


The grand finale of Assassin's Creed's Egyptian saga!
About the Author
For more than twenty years Eric Corbeyran has written successful bande dessinée scripts. Boundless curiosity and fascination for varied art-forms have led him to explore a multitude of stories.

Having developed many successful projects with Eric Corbeyran, Djillali Defali now turns his dramatic and realistic style to the detailed authenticity of the world of Assassin's Creed.