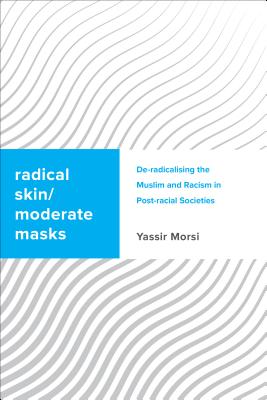 Radical Skin, Moderate Masks (Hardcover)
de-Radicalising the Muslim and Racism in Post-Racial Societies (Challenging Migration Studies)
Rowman & Littlefield International, 9781783489114, 186pp.
Publication Date: August 30, 2017
Other Editions of This Title:
Paperback (8/30/2017)
* Individual store prices may vary.
Description
Radical Skin, Moderate Masks explores a voice trapped by the War on Terror. How can a Muslim speak about politics? And, in what tone can they argue? In today's climate can they "talk back" without being defined as a moderate or radical? And, what do the conditions put on their political choices reveal about liberalism and its deep and historical relationship with racism? This timely work looks at ongoing debates and how they call for Muslims to engage in a "de-radicalisation" of their voice and identities. The author takes his lessons from Fanon and uses them to make sense of his many readings of Said's Orientalism. He reflects on the personal and scholarly difficulty of writing this very book. A messy autoethnography follows. It shows (rather than tells of) the felt demand to use a pleasing "Apollonian" liberalism. This approved language, however, erases a Muslim's ability to talk about the "Dionysian" more Asiatic parts of their faith and politics.
About the Author
Yassir Morsi lectures in Politics and Philosophy at La Trobe University, Australia. He is a regular contributor to The Guardian.