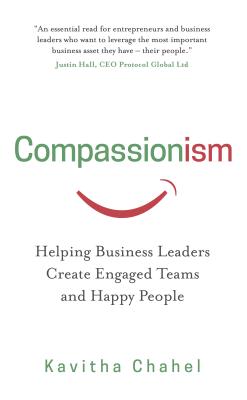 Compassionism (Paperback)
Helping Business Leaders Create Engaged Teams and Happy People
Panoma Press, 9781784520946, 192pp.
Publication Date: November 22, 2016
* Individual store prices may vary.
Description
Humanity and Profits are Not Mutually Exclusive. In this insightful book, Kavitha Chahel explores the tell-tale signs of a toxic work environment and the impact on business. Explore concepts, ideas and practical exercises you can use to improve your own workplace and in so doing increase your profits. Tap into your compassion through practical advice and stories to improve your ability to communicate with compassion. Create strong cohesive teams that are effective, efficient and productive. Develop your ability to be a compassionate leader through self awareness. Create and sustain a culture of trust, loyalty and commitment. Work practices are changing and today's worker is looking for more than just a decent salary. Create a sense of belonging, being part of something bigger than one's self, starting with humanising the way we communicate with one another.