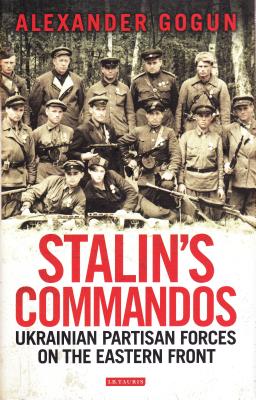 Stalin's Commandos (Hardcover)
Ukrainian Partisan Forces on the Eastern Front
I. B. Tauris & Company, 9781784531683, 336pp.
Publication Date: January 30, 2016
* Individual store prices may vary.
Description
At the height of World War II, a large number of Soviet partisans fought on the Eastern Front against the Axis occupation. In this book, Alexander Gogun looks at the forces operating in Ukraine. The Nazi atrocities were often matched by partisan brutality. The author examines the indiscriminate use of scorched-earth tactics by the partisans, the destruction of their own villages, partisan-generated Nazi reprisals against civilians, and the daily incidents of robbery, drunkenness, rape and bloody internal conflicts that were reported to be widespread amongst the red partisans. Gogun also analyses allegations of the use of bacteriological weapons and even instances of cannibalism. He shows that all these practices were not a product of the culture of warfare nor a spontaneous 'people's response' to the unremitting brutality of Nazi rule but a specific feature of Stalin's total war strategy.
About the Author
Alexander Gogun is currently pursuing research at the Free University of Berlin. He has taught at Potsdam University and held a fellowship at the NIOD Institute for War, Holocaust and Genocide Studies in Amsterdam, the Daymel Shklar Fellowship at the Harvard Ukrainian Research Institute, a postdoctoral fellowship at the International Institute for the Holocaust Studies Yad Vashem, the Diane and Howard Wohl Fellowship at the US Holocaust Memorial Museum as well a research fellowship at the Haddasah-Brandeis Institute - Brandeis Genesis Institute.
or
Not Currently Available for Direct Purchase