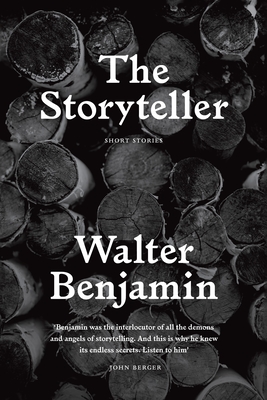 The Storyteller (Paperback)
Tales out of Loneliness
Verso, 9781784783044, 240pp.
Publication Date: July 26, 2016
* Individual store prices may vary.
Description
A beautiful collection of the legendary thinker's short stories

The Storyteller gathers for the first time the fiction of the legendary critic and philosopher Walter Benjamin, best known for his groundbreaking studies of culture and literature, including Illuminations, One-Way Street and The Arcades Project. His stories revel in the erotic tensions of city life, cross the threshold between rational and hallucinatory realms, celebrate the importance of games, and delve into the peculiar relationship between gambling and fortune-telling, and explore the themes that defined Benjamin. The novellas, fables, histories, aphorisms, parables and riddles in this collection are brought to life by the playful imagery of the modernist artist and Bauhaus figure Paul Klee.
About the Author
Walter Benjamin (1892–1940) was a German–Jewish Marxist literary critic, essayist, translator and phi-losopher. He was associated with the Frankfurt School of critical theory and is the author of Illuminations, The Arcades Project, and The Origin of German Tragic Drama.
Praise For The Storyteller: Tales out of Loneliness…
"Walter Benjamin was the interlocutor of all the demons and angels of storytelling. And this is why he knew its endless secrets. Listen to him."
—John Berger

"This volume collects an extraordinary array of short pieces by Walter Benjamin that lets us see the centrality of stories, dreams, and tales to his own experimental writings. During the time in which Benjamin sought to understand the conditions of communicability between languages, he was also testing the thesis in the stories he told. Telling the tale and reflecting on its very possibility, under conditions such as war and poverty, Benjamin gives us short forms that are broken up by interruptions and sudden closure. This elegant and moving volume is beautifully edited, including an introduction that shows how these collections of short tales and dream sequences are already doing the critical work of the essay form. This volume is a marvelous gift that will reorient our reading of Benjamin in startling ways."
—Judith Butler

"Much praise is due to the editors for bringing together a newly translated collection of [Walter Benjamin's] short fictions, in which he shows our iniquitous material world suffused and sabotaged by the uncanny like no one else."
—Jacqueline Rose