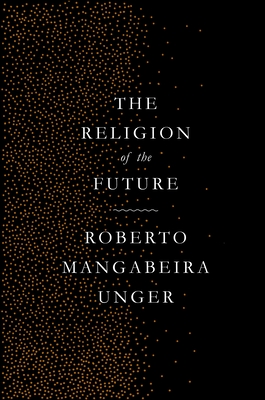 The Religion of the Future (Paperback)
Verso, 9781784787301, 480pp.
Publication Date: October 25, 2016
* Individual store prices may vary.
Description
A new philosophy of religion for a secular world

How can we live in such a way that we die only once? How can we organize a society that gives us a better chance to be fully alive? How can we reinvent religion so that it liberates us instead of consoling us?

These questions stand at the center of Roberto Mangabeira Unger's The Religion of the Future: an argument for both spiritual and political revolution. It proposes the content of a religion that can survive without faith in a transcendent God or in life after death. According to this religion—the religion of the future—human beings can be more human by becoming more godlike, not just later, in another life or another time, but right now, on Earth and in their own lives. They can become more godlike without denying the irreparable flaws in the human condition: our mortality, groundlessness, and insatiability.
About the Author
Roberto Mangabeira Unger is one of the leading philosophers and political thinkers in the world today. The Religion of the Future develops a vision that Unger has also advanced most recently in The Self Awakened and The Singular Universe and the Reality of Time (with Lee Smolin) as well as in his earlier work, Passion.
Praise For The Religion of the Future…
"The Religion of the Future ought to serve as the point of departure for a major global debate about the nature of religion and its place in the twenty-first century … Deeply informed by the best scholarship … and unflinchingly radical in its originality and socio-political vision."
—Paul Monk, Quadrant

"Excels by depth as well as by a wide-reaching erudition … A powerful work."
—Louis Dupré, Journal of Religion

Praise for Roberto Mangabeira Unger:

"A philosophical mind out of the Third World turning tables, to become a synoptist and seer of the First."
—Perry Anderson

"A restless visionary."
—New York Times

"One of the few living philosophers whose thinking has the range of the great philosophers of the past."
—Lee Smolin, Times Higher Education Supplement

"His ideas are wide-ranging but essentially amount to a passionate call to stop thinking about everything in terms of economics and finance, what he calls 'the dictatorship of no alternatives.'"
—Financial Times