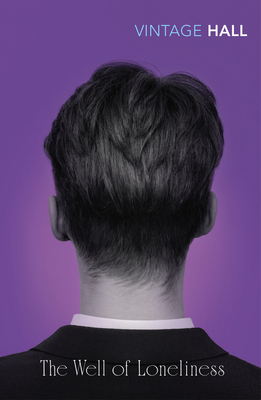 The Well of Loneliness (Vintage Classics) (Paperback)
Random House UK, 9781784870324, 608pp.
Publication Date: May 1, 2016
* Individual store prices may vary.
Description
Stephen Gordon was a little girl who always felt different. A talent for sports, a hatred of dresses, and a preference for horses and solitude were not considered appropriate for a young lady of the Victorian upper classes. But when Stephen grows up and falls passionately in love with another woman, her standing in the county and her place at the home she loves become untenable. Stephen must set off to discover whether there is anywhere in the world that will have her. The edition contains extra material which tells the fascinating story behind the book's controversial publication, trial and ban in 1928.
About the Author
RADCLYFFE HALL, the pen name of MARGUERITE RADCLYFFE-HALL, was born in Bournemouth on August 12, 1880. She was educated at King's College, London and later undertook further studies in Germany. Hall was renowned for her open homosexuality, a subject dealt with in her best-known novel, The Well of Loneliness (1928), a semi-autobiographical work and the only one of her eight novels to deal with overt lesbian themes. Her open treatment of lesbianism in The Well of Loneliness occasioned a trial for obscenity; it was banned and an appeal refused, which resulted in all copies in Britain being destroyed. The United States allowed its publication after a long court battle. She also published several volumes of verse including Twixt Earth and Stars: Poems (1906) and Songs of Three Counties and Other Poems (1913). Adam's Breed (1926), a sensitive novel about the life of a restaurant keeper won the Prix Femina and the 1927 James Tait Black Memorial Prize for Fiction. Hall died in 1943 at the age of sixty-eight from cancer.