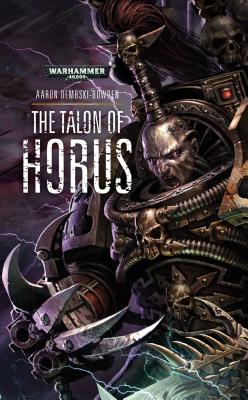 The Talon of Horus (The Black Legion #1)
Paperback

* Individual store prices may vary.
Other Editions of This Title:
Hardcover (11/4/2014)
Description
The first volume in The Black Legion series, now available in trade paperback.

When Horus fell, his Sons fell with him. A broken Legion, beset by rivalries and hunted by their erstwhile allies, the former Luna Wolves have scattered across the tortured realm of the Eye of Terror. And of Abaddon, greatest of the Warmaster's followers, nothing has been heard for many years. But when Horus's body is taken from its resting place, a confederation of legionaries seek out the former First Captain, to convince him to embrace his destiny and continue what Horus began.
Games Workshop, 9781784960490, 416pp.
Publication Date: December 6, 2016
About the Author
Aaron Dembski-Bowden is the author of the Horus Heresy novels Betrayer and The First Heretic, as well as the novella Aurelian and the audio drama Butcher's Nails. He also wrote the popular Night Lords trilogy, the Space Marine Battles novel Armageddon, and the Warhammer 40,000 novels The Talon of Horus and The Emperor's Gift. He lives and works in Northern Ireland.