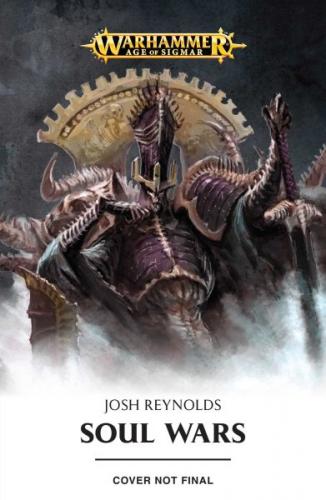 Soul Wars (Hardcover)
Games Workshop, 9781784966874, 320pp.
Publication Date: July 10, 2018
* Individual store prices may vary.
Description
Nagash revives an ancient grudge with the God-King Sigmar as a ferocious new war between the living and the dead shakes the Mortal Realms.

The Mortal Realms tremble with unending war. In Shyish, the Realm of Death, an ancient evil stirs, sensing opportunity. Nagash, the Undying King and God of Death, sets his gaze upon the citadels of the living and the servants of Sigmar, the God-King of Azyr. Allies once, joined together against the machinations of the Ruinous Powers, the two gods now find themselves enemies. Nagash, burning with the need to avenge an ancient slight, calls forth his soulless legions to sweep across the realm he claims as his own and reassert death's dominion over all things, as the War of Heaven and Death begins anew.
About the Author
Josh Reynolds is the author of the Horus Heresy Primarchs novel Fulgrim: The Palatine Phoenix, and two audio dramas featuring the Blackshields: The False War and The Red Fief. His Warhammer 40,000 work includes Lukas the Trickster and the Fabius Bile novels Primogenitor and Clonelord. He has written many stories set in the Age of Sigmar, including the novels Shadespire: The Mirrored City, Soul Wars, Eight Lamentations: Spear of Shadows, the Hallowed Knights novels Plague Garden and Black Pyramid, and Nagash: The Undying King. His tales of the Warhammer old world include The Return of Nagash and The Lord of the End Times, and two Gotrek & Felix novels. He lives and works in Sheffield.