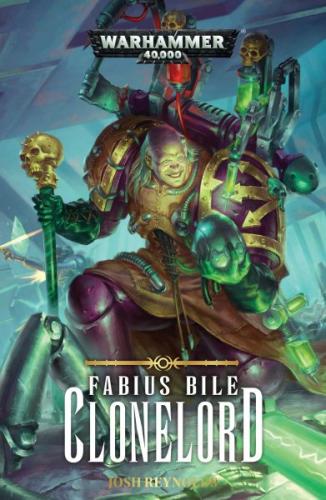 Clonelord (Fabius Bile #2) (Paperback)
Games Workshop, 9781784967079, 432pp.
Publication Date: June 12, 2018
* Individual store prices may vary.
Description
Drawn back into the deadly machinations of his former Legion, Fabius Bile finds his destiny lies on the galaxy's Eastern Fringe, on a forgotten world called Solemnace.

Once a loyal son of the Emperor's Children, Fabius Bile now loathes those he once called brother. But when a former comrade requests his aid on a mission he cannot refuse, Bile is drawn once more into the sinister machinations of his former Legion. Now, accompanied by new allies and old enemies alike, Fabius Bile must travel deep into the wilds of the Eastern Fringe of the galaxy, in search of a world unlike any other. A world which might hold the key to his very survival. A world called Solemnace…
About the Author
Josh Reynolds is the author of the Horus Heresy Primarchs novel Fulgrim: The Palatine Phoenix, and two audio dramas featuring the Blackshields: The False War and The Red Fief. His Warhammer 40,000 work includes Lukas the Trickster and the Fabius Bile novels Primogenitor and Clonelord. He has written many stories set in the Age of Sigmar, including the novels Shadespire: The Mirrored City, Soul Wars, Eight Lamentations: Spear of Shadows, the Hallowed Knights novels Plague Garden and Black Pyramid, and Nagash: The Undying King. His tales of the Warhammer old world include The Return of Nagash and The Lord of the End Times, and two Gotrek & Felix novels. He lives and works in Sheffield.