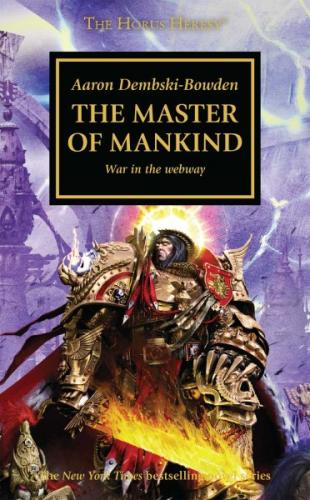 The Master of Mankind (The Horus Heresy #41) (Mass Market)
Games Workshop, 9781784967116, 448pp.
Publication Date: June 26, 2018
Other Editions of This Title:
Paperback (6/6/2017)
* Individual store prices may vary.
Description
As war splits the galaxy, the Emperor toils in the vaults beneath the Imperial Palace. But his great work is in peril, and the forces of Chaos are closing in…

While Horus' rebellion burns across the galaxy, a very different kind of war rages beneath the Imperial Palace. The 'Ten Thousand' Custodian Guard, along with the Sisters of Silence and the Mechanicum forces of Fabricator General Kane, fight to control the nexus points of the ancient eldar webway that lie closest to Terra, infested by daemonic entities after Magnus the Red's intrusion. But with traitor legionaries and corrupted Battle Titans now counted among the forces of Chaos, the noose around the Throneworld is tightening, and none but the Emperor Himself can hope to prevail.
About the Author
Aaron Dembski-Bowden is the author of The Horus Heresy novels The Master of Mankind, Betrayer and The First Heretic, as well as the novella Aurelian and the audio drama Butcher's Nails. For Warhammer 40,000, he wrote the popular Night Lords trilogy, the Space Marine Battles novel Armageddon and the novels The Emperor's Gift and Ragnar Blackmane. He is also the author of Talon of Horus and Black Legion, the first two novels in the millennia-spanning Black Legion series. He lives and works in Northern Ireland in the UK.