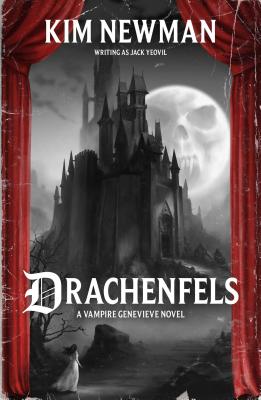 Drachenfels (Warhammer Horror) (Paperback)
Warhammer Horror, 9781784968823, 268pp.
Publication Date: April 16, 2019
* Individual store prices may vary.
Description
High medieval gothic horror, featuring vampire Genevieve, from an undisputed master of macabre fiction.

Detlef Sierck, the self-proclaimed greatest playwright in the world, has declared that his next production will be a recreation of the end of the Great Enchanter, Constant Drachenfels – to be staged at the very site of his death, the fortress of Drachenfels itself. But the castle's dark walls still hide a terrible and deadly secret which may make the first night of Detlef's masterpiece the last of his life.
About the Author
Besides his contributions to the Games Workshop Warhammer and Dark Future series, the seldom-seen Jack Yeovil is the author of a sinlgle novel, Orgy of the Blood Parasites, and used to fill in occasionally as a film reviewer for Empire and NME. Kim Newman seems to have Jack under controll at the moment, but the stubborn beast flesh occasionally comes creeping back.