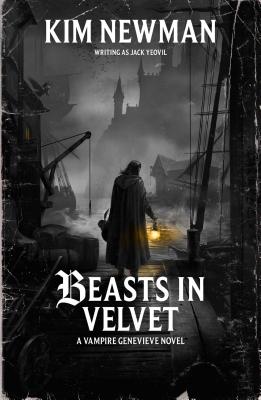 Beasts in Velvet (Warhammer Horror) (Paperback)
Games Workshop, 9781784968946, 336pp.
Publication Date: July 9, 2019
* Individual store prices may vary.
Description
Another installment in the Vampire Geneivieve series from Warhammer Horror!

The dark, crowded streets of Altdorf, greatest city of the Old World, have always teemed with rogues and cut-throats. But now the City Watch is faced with its greatest challenge, a murderer so savage that he is known only as the Beast. Against a background of mounting fear and hysteria, three unlikely allies must work together to track down the killer. A trail of bloody clues leads to the Imperial court – can the Beast be apprehended before the Empire is overwhelmed by the flames of revolution?

Jack Yeovil is a pseudonym for popular novelist Kim Newman. The Genevieve books were first published by Games Workshop in the late 1980s and quickly gained a cult reputation amongst horror fans.

Includes a brand new introduction by the author.
About the Author
Besides his contributions to the Games Workshop Warhammer and Dark Future series, the seldom-seen Jack Yeovil is the author of a single novel, Orgy of the Blood Parasites, and used to fill in occasionally as a film reviewer for Empire and the NME. Kim Newman seems to have Jack under control at the moment, but the stubborn beast flesh occasionally comes creeping back.