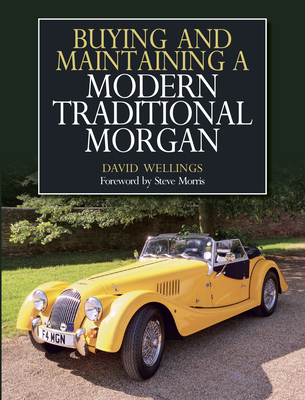 Buying and Maintaining a Modern Traditional Morgan (Paperback)
The Crowood Press UK, 9781785003776, 192pp.
Publication Date: May 29, 2018
* Individual store prices may vary.
Description
From 1997, traditional four-wheeled Morgans were modernized with superformed aluminium wings, a stainless steel bulkhead, stainless exhausts, and alterations to the body tub that provided longer doors, an increase in interior width, and a roll hoop under the dashboard.  This new book provides practical advice on choosing, running and even modifying one of these exceptional cars, including full technical specifications of each model since 1997. The book also covers: buying your first Morgan, and the variations available, including hoods, seats and bumper options; making the best of the cockpit area and optimizing comfort; staying dry in the rain and protecting the bodywork from wear and damag;·choosing and making best use of accessories; details of Morgan suspension, the practicalities and the modifications available; building and fitting an undertray and additional storage space; service and maintenance for the home mechanic and finally it includes a practical guide to touriing holidays in a Morgan
About the Author
David Wellings bought his first sports car, an MG Midget, in 1973, and quickly became active in the MG Owners and MG Car Clubs.  David moved into the world of Morgan in 2008, and was soon sharing his hands-on-experiences with the Morgan Sports Car Club, becoming Concours Secretary from 2010 to 2017, and writing a monthly column in the Club magazine Miscellany.