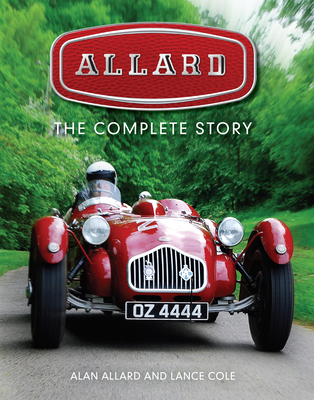 Allard (Hardcover)
The Complete Story
The Crowood Press UK, 9781785005596, 240pp.
Publication Date: April 21, 2020
* Individual store prices may vary.
Description
The remarkable story of everything Sydney Herbert Allard achieved in motor sport and motor car manufacture is framed in an up-to-date commentary co-authored by his own son. This is a tribute unswayed by legend, but based on the facts and achievements of his eponymous company. With contributions from the Allard Owners' Club and Allard Register, this book contains painstaking research of Allard history from 1929 to present day.
About the Author
Alan Allard is the son of the marque's founder, Sydney Allard, and is also a significant motorsport and engineering figure in his own right - a pioneering, record-holding British dragster driver, national class rally driver, and the man behind the further development of supercharging. Today Alan leads the Allard Motor Company as it launches its new 'continuation' chassis built by Alan and his son, Lloyd. Younger son Gavin curates the Allard archives. Alan and his family are key supporters of the Allard Owners Club.
Lance Cole is the author of ten books, three of them for Crowood; this is his second book on Saab. He has a global reputation not just as a Saab commentator, but also as a journalist and design writer. Lance won the 1983 Jaguar Cars/Guild of Motoring Writer Sir William Lyons Award and trained at Autocar magazine. Since then he has written for major titles including The Daily Telegraph, The Independent , Aeroplane and Classic Cars. He has become well known as an automotive and aviation correspondent.