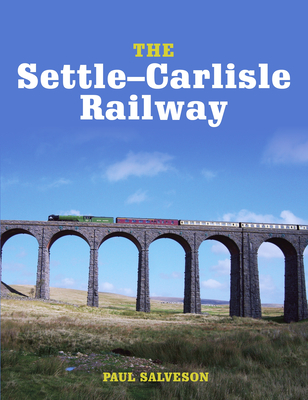 The Settle-Carlisle Railway (Paperback)
The Crowood Press UK, 9781785006371, 208pp.
Publication Date: February 4, 2020
* Individual store prices may vary.
Description
The line from Settle to Carlisle is one of the world's great rail journeys. It carves its way through the magnificent landscape of the Yorkshire Dales - where it becomes the highest main line in England - descending to Cumbria's lush green Eden Valley with its view of the Pennines and Lakeland fells.

But the story of the line is even more enthralling. From its earliest history the line fostered controversy: it probably should never have been built, arising only from a political dispute between two of the largest and most powerful railway companies in the 1860s. Its construction, through some of the most wild and inhospitable terrain in England, was a herculean task. Tragic accidents affected those who built, worked and travelled the line. After surviving the Beeching cuts of the 1960s, the line faced almost certain closure in the 1980s, only to be saved by an unexpected last-minute reprieve.

The Settle-Carlisle Railway describes the history behind the inception and creation of the line; the challenges of constructing the 72-mile railway and its seventeen viaducts and fourteen tunnels; the locomotives that worked on the line and disasters which befell the railway, and finally, the threat of closure in the mid-1980s and the campaign to save it.
About the Author
From working as a guard at the Blackburn depot in the 1970s with the Settle-Carlisle route one of his regular jobs, Paul Salveson had a 44-year career on the railways, finishing as a senior manager at Arriva UK Trains.  He established the Association of Community Rail Partnerships in the late 1990s and was a member of the Transport Focus board.  In 2009 he received an MBE for services to the railway industry.  He is currently a Visiting Professor in Transport and Logistics at the University of Huddersfield.