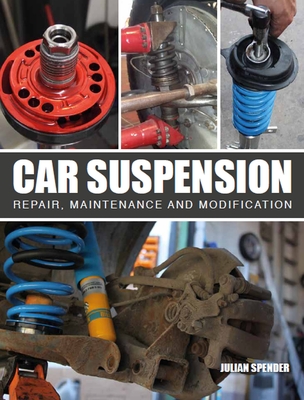 Car Suspension (Paperback)
Repair, Maintenance and Modification
The Crowood Press UK, 9781785006616, 192pp.
Publication Date: April 7, 2020
* Individual store prices may vary.
Description
Car Suspension, Repair, Maintenance and Modification provides an easy-to-follow practical guide to the maintenance, repair and modification of the different types of suspension used in cars. With over 170 illustrations, including colour photographs and diagrams, this practical book explains what suspension is and why it is needed; it reviews the different types of suspension of available; it covers the key maintenance and repairs that an owner can undertake, and finally, describes modifications in detail with step-by-step photographs.
About the Author
Aged 10, Julian Spender tuned his father's lawn mower; he then started working on cars before he was old enough to drive legally. A missed gear change and 12,000 rpm later he rebuilt his first car engine aged 17. He's been running Balance Motorsport since 2004 and has been specializing in suspension, as this is where his passion lies.