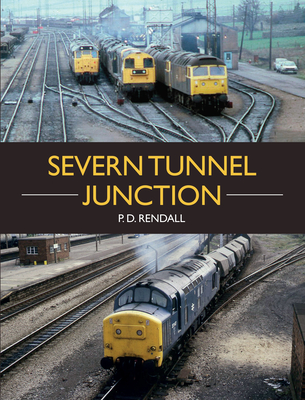 Severn Tunnel Junction (Paperback)
The Crowood Press UK, 9781785007378, 144pp.
Publication Date: November 24, 2020
* Individual store prices may vary.
Description
The Severn Tunnel Junction was the largest freight marshalling yard on the Western Region of British Railways, once stretching for over two miles along the Welsh bank of the River Severn. At its height it was a goods yard, junction, station and loco depot, but it was an important railway community and small town as well.

With more than 150 photographs this book describes the beginnings of the yard within the wider historical context and discusses the expansion of the site and the impact of the two World Wars. It documents the methods of working at the junction and recalls the locos, freight and passenger trains that travelled the lines. Finally, the people who worked and lived there are remembered.
About the Author
P.D. Rendall became a Mechanical Engineering apprentice for British Rail Engineering's Swindon works at the age of sixteen.  After nine years in engineering, he worked as a Signalman, rising to become Supervisor of the Bristol Panel signal box. He has a Honours degree in Social and Community History, and divides his time between work as a social historian and working in the mental health sector. He is a published author on many subjects, from the 1970 Bristol resignalling to the North Somerset coalfield, and has appeared on local TV and radio.