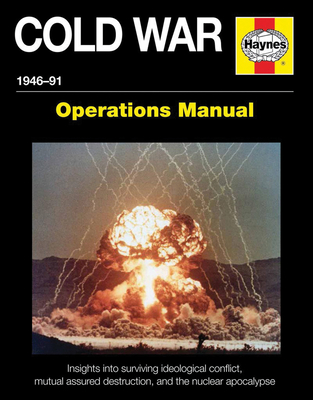 Cold War 1946-91 (Hardcover)
Insights into surviving ideological conflict, mutual assured destruction, and the nuclear apocalypse (Operations Manual)
Haynes Publishing UK, 9781785210532, 160pp.
Publication Date: November 18, 2016
* Individual store prices may vary.
Description
The Cold War emerged after the Second World War as a nuclear stand-off between the superpowers of the USA and its NATO allies, and the Soviet Union and its east European Warsaw Pact allies. The accepted dates for the Cold War are 1947 to 1991, the year in which the Communist regimes in Central and Eastern Europe collapsed and the world witnessed the formal dissolution of the USSR, leaving the USA as the world's only superpower. In those intervening years the world had come dangerously close to nuclear Armageddon on several occasions.
About the Author
Pat Ware is one of Britain's foremost authorities on military transport. He is a former Editor of Classic Military Vehicle magazine, and has written numerous books about military vehicles. He owns a Willys Jeep and has access to a number of restored Jeeps and models currently undergoing restoration.
or
Not Currently Available for Direct Purchase