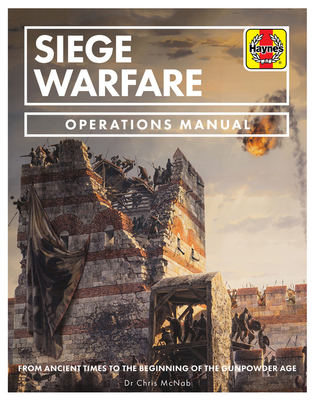 Siege Warfare Operations Manual (Hardcover)
From ancient times to the beginning of the gunpowder age (Haynes Manuals)
Haynes Publishing UK, 9781785211461, 192pp.
Publication Date: May 1, 2018
* Individual store prices may vary.
Description
In contrast to mobile combat, a siege centers around a fixed location, historically ranging from simple hill forts through to entire fortified cities. For the defenders, their job has been to preserve the integrity of defenses, keep out the attackers, and maintain health, hygiene and nutrition until the siege is broken. The attackers, by contrast, have utilized a mixture of guile, patience, technology and brute force to wear down their opponents, smash through the defenses and force submission.
About the Author
Chris McNab specializes in military history and military technology. He has published more than 40 books, including the Haynes Kubelwagen/Schwimmwagen Manual, Roman Soldier Operations Manual, Dreadnought Battleship, and the RAF Chinook Manual. Chris has also written extensively for major encyclopedia series, magazines and newspapers, and he lives in Wales.