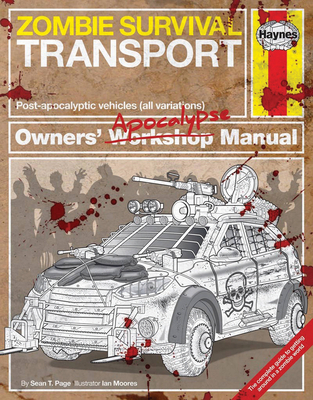 Zombie Survival Transport Manual (Haynes Manuals) (Hardcover)
Haynes Publishing UK, 9781785211669, 64pp.
Publication Date: December 5, 2017
* Individual store prices may vary.
Description
The Zombie Survival Transport Manual follows the style of the original Zombie Survival Manual, written in the same entertaining way and accompanied by fantastic illustrations - focusing on transportation in a world of the dead. It is dominated by vehicle cut-aways and plans, supported with transport guidelines and tips - from evacuating a settlement, long-distance transport (imagine a converted RV) to ideal post-apocalyptic vehicles you can plan now and tips to convert your own car. It contains international content, with the language and examples being as broad as possible, making use of experts from around the world.
About the Author
Sean T Page is a self-proclaimed zombie survivalist. His degree from the London School of Economics has given him the skills and confidence to advise government and other public bodies on what to do in the event of a zombie apocalypse. He launched the Ministry of Zombies in 2009 and has published The Official Zombie Handbook and War Against the Walking Dead.