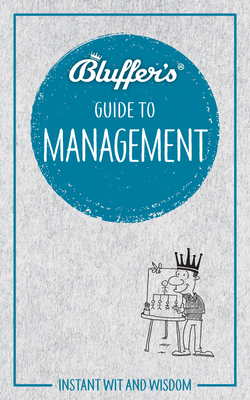 Bluffer's Guide To Management (Paperback)
Instant Wit and Wisdom (Bluffer's Guides)
Haynes Publishing UK, 9781785212253, 128pp.
Publication Date: June 26, 2018
* Individual store prices may vary.
Description
Instantly acquire all the knowledge you need to pass as an expert in the world of management. Never again confuse your production matrix with your PEST analysis, your shifting paradigm with your SWOT analysis, or your change catalyst with your final SMART analysis. Bask in the admiration of your fellow managers as you pronounce confidently on the merits of the 360-degree performance appraisal, just as long as it doesn't come round full circle, and hold your own against the most demanding of CEOs, COOs and CFOs.
About the Author
John Courtis joined the finance staff of Ford of Britain where the foundations of his management skills were laid - mostly by observing others' mistakes. Since then he has accepted directorships in management selection, manufacturing and headhunting, the common factor being that at the time he joined each board he knew virtually nothing about its business.
Elizabeth B Ratcliffe qualified with a doctorate in hydrochemistry but, while collecting rainfall samples in a hurricane, decided to switch to a career with a better survival rate. Her time in management has covered a wide variety of roles and her mission is to hold every possible management title (to prove that bluffing applies effectively to all).
or
Not Currently Available for Direct Purchase